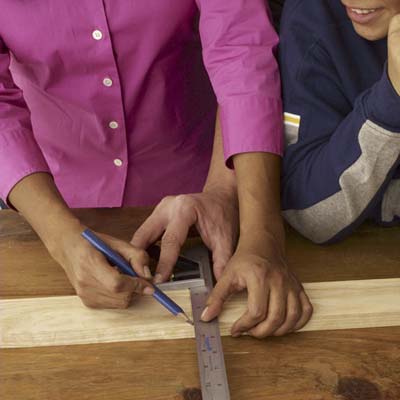 Using a tape measure, mark the midpoints (4 feet) of two 8-foot oak or maple 1x3s to make the four legs. Using a combination square, mark a cutline at each of these points.

On a third 1x3, measure out and mark four shorter lengths: two 24-inch sections for the cross braces and two 14-inches sections for the side brackets.

Hey, kids! A combination square helps you make a straight line at a perfect right angle. Just hold the ruler part flat on the wood, and brace the square head against the edge while you mark your line.