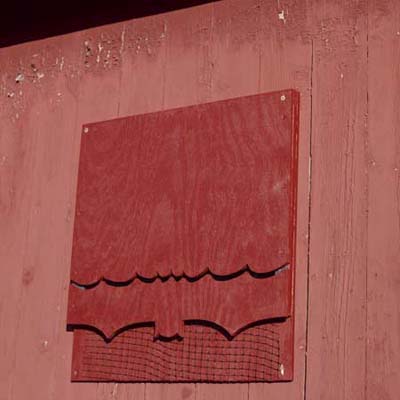 Hang your bat house under the eaves of your house or from a tall, flat pole made from pressure-treated lumber. (Make sure to bury one-third of the lumber in the ground to keep it steady.) Attach it by driving 3
½
-inch deck screws through the corners into the siding or fascia of your house or, if you're using a pole, along the middle at the top and bottom.
The bat house should be at least 15 feet off the ground, away from bright lights. Choose a place that faces south so that it gets plenty of sunlight (aim for 6 to 10 hours of exposure). This will keep it nice and hot—just the way bats like it!
To parents:
Hanging the bat house is a job best left for adults. Just be sure to practice when you put it up.