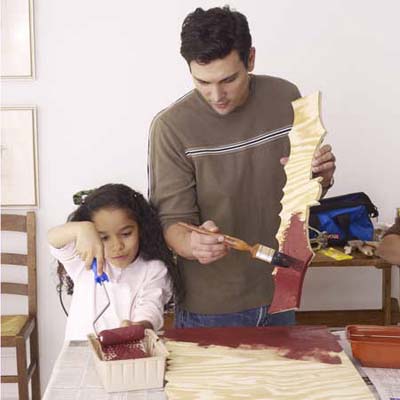 Using a brush and roller, paint the back piece black, from the top edge to the ends of the 1x2s. Also paint the back of the front piece black. These will form the dark inside of the bat house.

Paint the other surfaces in a color that will help maintain a healthy temperature inside the house. If you live in the North, a dark color can keep the house toasty by absorbing the sunlight. In the warm South, a light color may be a better choice. Be sure all surfaces of the wood are painted and well sealed.


 Let the paint dry completely.