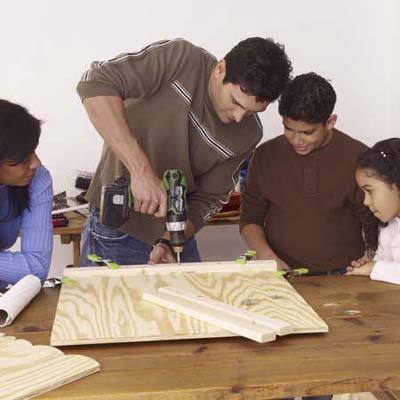 Using a caulk gun, lay a bead of caulk along the face of the long 1x2. Line it up with the top edge of the larger piece of plywood, and clamp it in place with spring clamps. Using a drill/driver, drive 1-inch deck screws through the 1x2 and into the plywood every 6 inches to hold it in place.

Attach the two shorter pieces to the sides in the same manner, and caulk the ends where they meet the top piece before you clamp them down. Use a damp rag to wipe up any caulk that oozes out.

Hey, kids! You can help out with the caulking while your parents get the clamps ready.