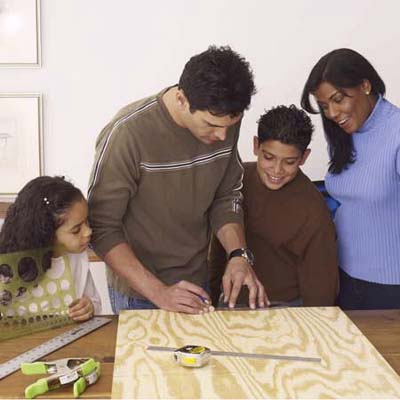 Print out the template for the bat cutout. Or create your own bat shape using circular and oblong templates called French curves (available at most office supply stores). 
 Lay out the bat shape on the edge of the shorter piece of plywood—just make sure it's 24 inches wide.

Hey, kids! French curves are great for helping you draw the bat wings, but you can also trace cans or cups to make curves of different sizes.