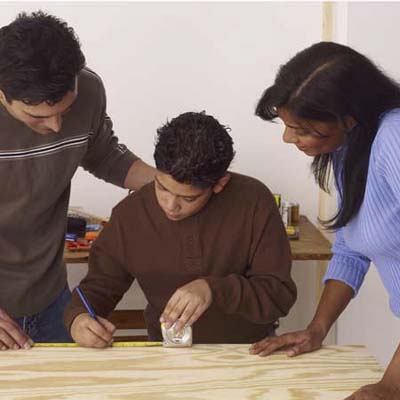 Using a tape measure and straightedge, mark up for cutting a 2-by-4-foot piece of
½
-inch exterior-grade plywood: You'll need one piece that's 2 feet wide and 26 inches long and one that's 2 feet wide and 22 inches long. Clamp the plywood to a worktable. Make sure you have on safety glasses, then use a jigsaw or a circular 
saw to cut the plywood.
To parents:
Using a jigsaw is definitely a job for an adult. But take this opportunity to teach your kids saw safety so they'll be ready when they're old enough.