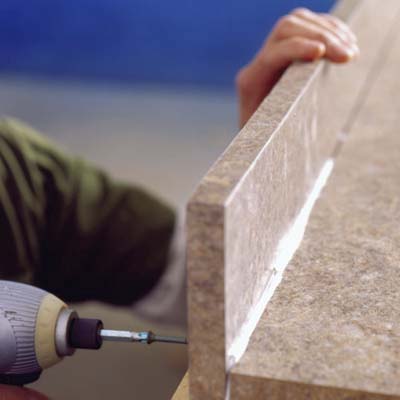 To make a backsplash, cut a piece of particleboard 5
½
inches wide and as long as the counter. Do not double up the wood. Laminate this piece, adhering first the short sides, then the wide face, and finally the top.
Using a caulk gun, run a bead of clear caulk along the bottom part of the face of the backsplash. Align it with the back side of the countertop surface, making sure the bottom edges are flush. Using a drill/driver fitted with a 1
½
-inch bit, create pilot holes through the backsplash and into the edge of the countertop every 6 to 8 inches. Drive 1 5/8-inch screws through the pilot holes. With a wet finger, smooth any caulk that oozes out.