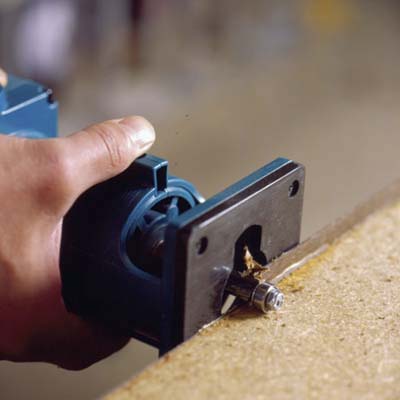 Using the router turned on its side, cut off the overhanging edges of laminate, running the bit counterclockwise around the edges. Touch up uneven edges with a file or sander, keeping it flat on top of the particleboard and pushing away from the laminate.

With the sides done, glue and trim the front edge.

TOH Tip: Don't let the router linger in one spot or it can burn the laminate. Keep the bit free of adhesive by occasionally unplugging the router and soaking the bit in water.