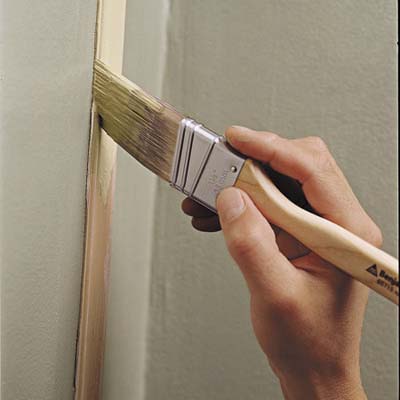 With broad moldings, such as baseboards and wainscoting, use a wide, straight-edged brush to paint the bulk of the trim.

Then, using a small, angled sash brush (1- to 2-inch), finish by carefully painting a straight line along the edge. Hold the brush on edge as you did in Step 5, and let a hairline of paint carry over onto the wall to make up for any imperfections on the molding itself.

TOH Tip: When painting with glossier finishes, sand lightly with a fine sanding sponge between coats to help the final coat take hold.