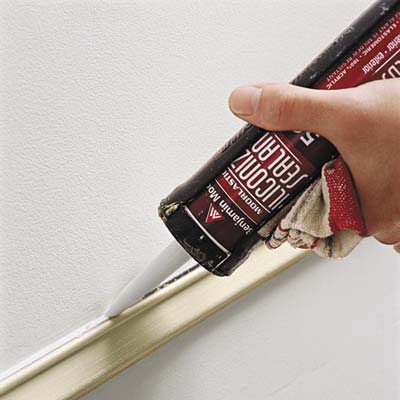 Run a thin bead of caulk over any gaps where molding meets wall. Wet your finger and smooth the caulk with even pressure to push it into the crack and leave a crisp edge.
Using a putty knife, fill any small divots or holes in the walls. Use patching compound for plaster and joint compound for drywall. Sand the filler smooth with 120-grit sandpaper.
Prime the patched spots (or the whole wall if necessary). Sand primed areas with 120-grit sandpaper, and wipe clean of dust with a damp sponge.
TOH Tip:
For the best control when using caulk, cut a
⅛
-inch angled opening in the tube's tip.