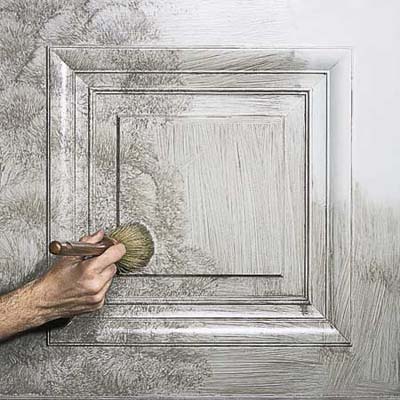 •Paint the panel with the base color and allow to dry.

•Using a glazing brush, spread a coat of glaze tinted the base color onto the panel.

•Go back over the glaze, moving your wrist in an X pattern to break up the straight lines and get the glaze in all the crevices.