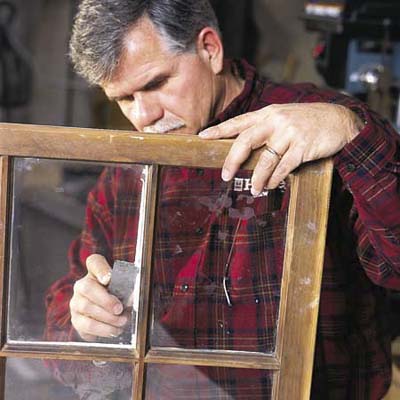 If the underside of the putty can be seen from the other side of the window, the putty is too wide and needs retooling.

Set the corner of the blade on the glass a little closer to the rabbet than before and hold the knife handle a bit closer to the glass.

Retool as in Step 8. You'll know you've gotten the angle right if the putty's edge lines up with the inside edges of the sash or muntins on the opposite side of the window.

Scrape away the excess (as shown).