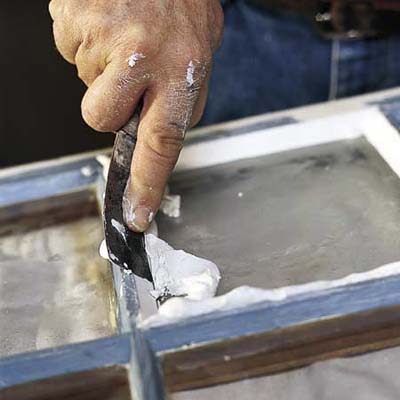 Starting in a corner, rest the putty knife's blade at about a 45-degree angle to the glass, with its tip on the top edge of the rabbet and one corner on the glass.

Flatten the blade against the putty with your index finger and maintain the angle as you pull the knife along one side of the pane.

Leave a neat crease in the corner — then collect the excess putty.

For the remaining sides, set the blade tip on the crease and repeat the tooling process.

TIP:If the knife pulls the putty off the glass, clean the blade and try again.