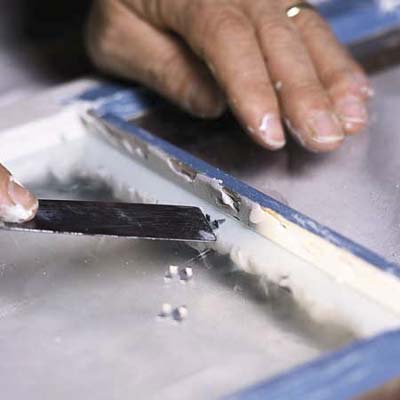 At the center of each side of the pane, place a glazier's point flat on the glass and fit the tip of the putty knife against the point's raised shoulders.

While applying slight downward pressure, gently rock the point from side to side until it's seated in the wood.

Repeat on the opposite side, and then on the two remaining sides. For panes 12 inches or longer on a side, space the points evenly 4 to 6 inches apart.

Flip the sash over and scrape off the excess putty that squeezed out the other side.