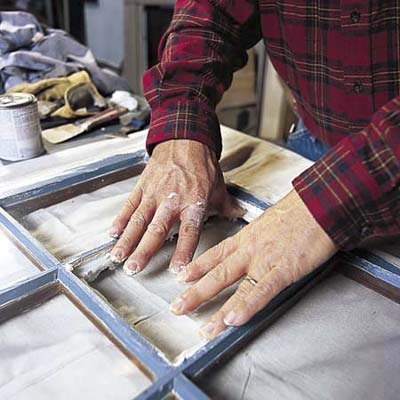 Wiggle the pane into the putty while applying even pressure with the tips of your fingers.

Continue pushing down until the glass is centered in the opening and about 1/8 inch of putty remains between the face of the glass and the rabbet.

If any voids show under the glass, pull out the pane, add more putty, and start over.