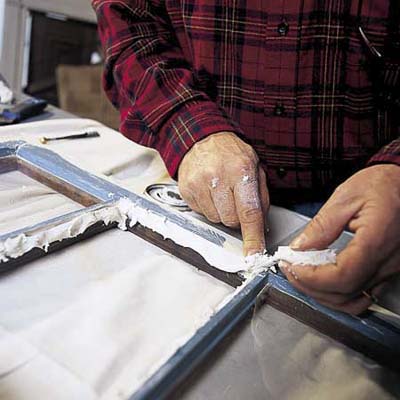 Pry the old metal glazing points out of the rabbets, the grooves in the sash where the glass sits.

Scrape and sand the rabbets down to bare wood. Brush an exterior primer onto the bare wood so it won't draw the oils out of the putty and shorten its life.

When the paint dries, knead a handful of putty until it's warm and malleable, then press it into the rabbets, filling them completely (as shown). Neatness doesn't matter at this stage.