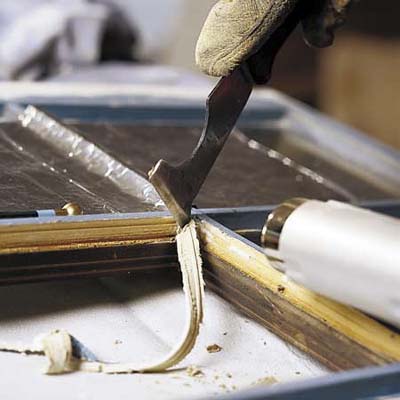 Pry out any loose putty with a painter's tool. Gradually soften the putty that's still intact by holding a heat gun about an inch away and moving it back and forth.

Put doubled sheets of aluminum foil on the adjacent panes to keep them from being cracked by the heat.

Use the chiseled point of the tool to rake out the warm putty. Repeat on the remaining sides.

TIP: When removing putty from a pane that isn't broken, Tom holds a piece of metal flashing over the glass to dissipate the heat.