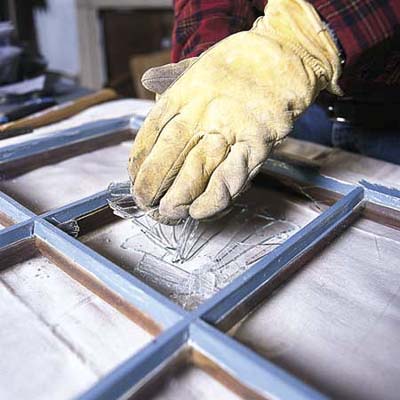 Don gloves and safety glasses and cover the broken pane with a rag. Tap the center of the rag-covered pane with a hammer to loosen the shards.

With gloved hands, wiggle free any pieces that remain embedded in the putty.

If the sash is still in the window opening, or the pane has a crack or two but is otherwise intact, it's best to remove the putty first, then the glass.