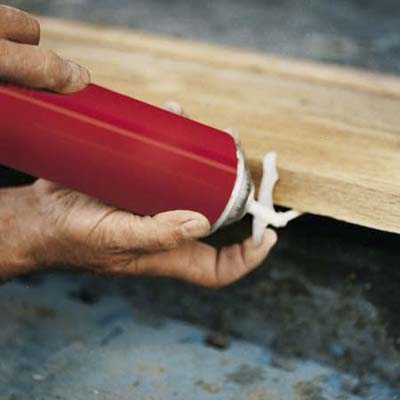 • Squirt expanding foam sealant under the threshold to hold it in place and plug any air gaps. Immediately put the toekick up under the flashing and tight against the underside of the threshold, and screw it to the subsill.

• Run a bead of sealant between the threshold and each door stop.

• Finally, protect the wood with deck paint or several coats of spar varnish.