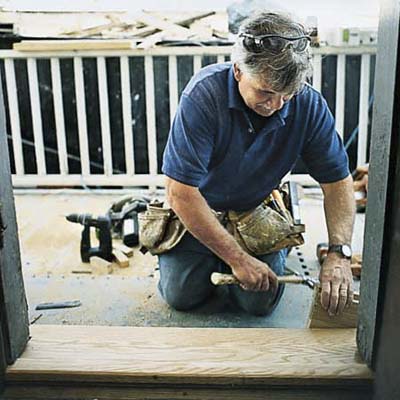 • Slip the notched threshold into position under the door stops, then nudge it into place by tapping a hammer on a wood block against the threshold's edge.

• Change the block's position so neither end of the threshold gets too far ahead of the other.

• When it's tight to the subfloor, slide pairs of shims—ones cut from cedar shingles are best—under the center and both ends of the threshold, but not under the horns.

• Arrange the shims so the thin end of one rests on the fat end of the other. That way, as you tap on the fat end, the threshold will lift without tilting.

• When the threshold is tight against the door stops and casing, snap the shim ends off flush with the subsill.