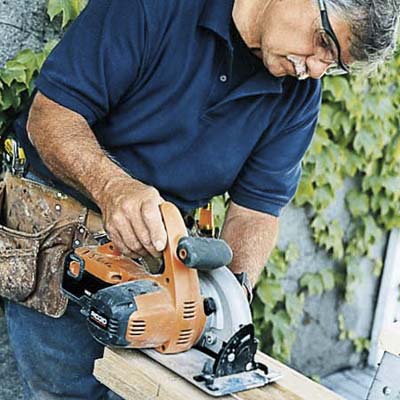 • Cut along the layout lines with a jigsaw or circular saw; finish circular-saw cuts with a handsaw.

• To mark the cuts for the left-hand notch, measure the width of the opening from jamb to jamb, then hook the tape on the cut-out notch and transfer that measurement to the threshold's back edge.

• Mark the width of the jamb and stop on the threshold's left end, join the marks with a square, and cut out the notch, as shown.

• Trim the horns flush with the edges of the casing. Sand the threshold with 120-grit paper and spray it with borate.