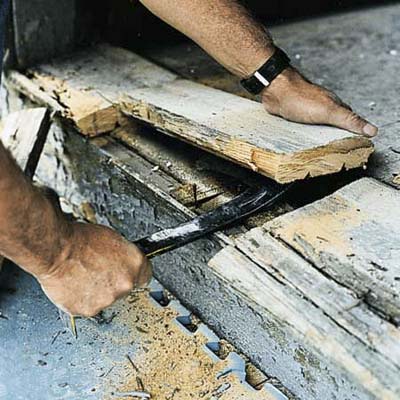 • Stick a flatbar between the threshold and the subsill and pry up the center section. Wiggle the ends away from the jambs, if you can, or split them with a hammer and chisel and take them out piece by piece. Use patience and finesse, not brute force; you don't want to damage the ends of the door stops.

• Pry off the toekick (the exterior board below the threshold), and probe the wood underneath for signs of decay.

• Replace any rotten wood you find, and spray it all with a borate solution like Bora-Care to prevent rot and repel termites.