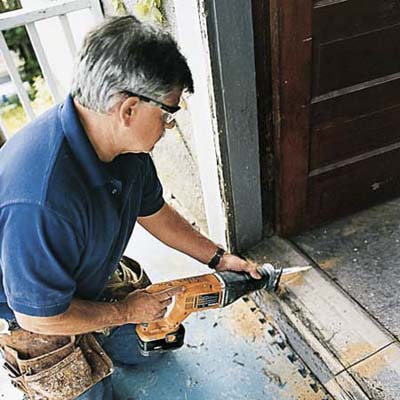 • Fit a wood-cutting blade, at least as long as the old threshold is deep, into a reciprocating saw.

• Slice across the wood in two places, about 10 inches from each jamb. Hold the blade so its teeth are nearly parallel to the surface, and watch its tip so you don't cut the flooring.

• Stop sawing as soon as you feel the blade cut through the threshold. Wait until the blade stops moving before lifting it out of the kerf.