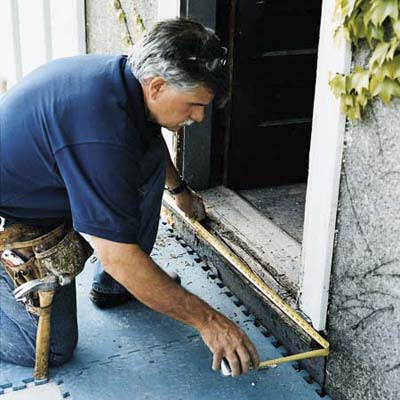 • Measure the length, width, and thickness of the old threshold, and have a replacement with a similar pro­file on hand. It should be an inch or two longer than the distance between the door casing's outside edges so you can trim it for an exact fit later on.

• Remove the storm door and any weatherstripping attached to the threshold.

TIP: You'll spend a lot of time kneeling on the outside of the house. Place rubber mats on the porch, as Tom did, or invest in a good pair of knee pads.