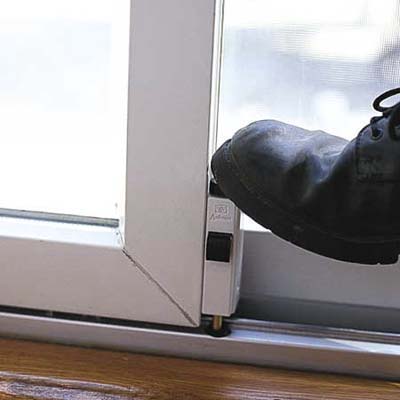 • Close and latch the door, then temporarily mount the lock against its lower edge.

• Now lower the locking bolt and mark its location on the rail in pencil.

• Remove the lock and drill a hole (sized as specified) through the track, and pop in the rubber grommet provided.

• Remount the lock and test it. Stepping on the top engages the bolt; pressing on the side releases it.