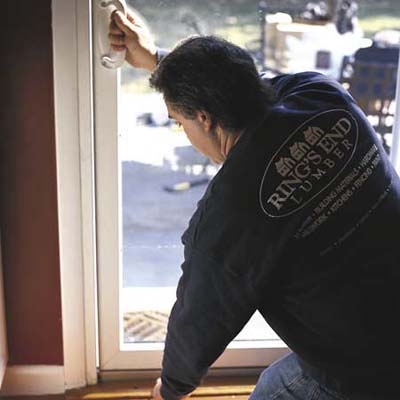 • Set the door back on the bottom track and tilt it up. Brace the door with your body and reattach the head stop. (Don't leave the door unattended until stop is installed.)

• Roll the door to within a half-inch of the latch-side jamb, then turn the roller adjustment screws until the door is parallel to the jamb.

• If the latch does not mate with its receiver on the jamb, adjust the receiver by loosening its screws and moving the plate up or down.