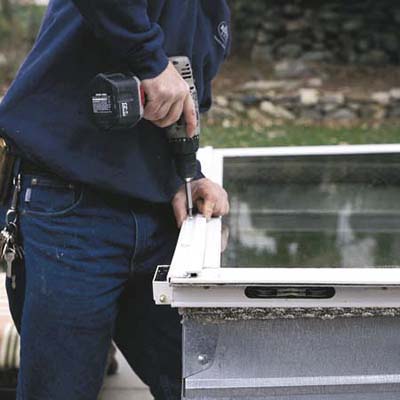 • Where the sliding panel's frame overlaps the fixed panel, orient the new weatherstripping with its flap facing as indicated on the instructions. Align the top end with the shadow line of the head stop, and secure the flange tightly along the door's edge.

• Drill a 1/8-inch-diameter pilot hole at each of the holes in the flange and drive the screws provided.

• Do the same on the fixed panel so the two strips interlock.

• Glue the jamb-side strip in place with a plastic adhesive. Clean up smudges and fingerprints with alcohol.