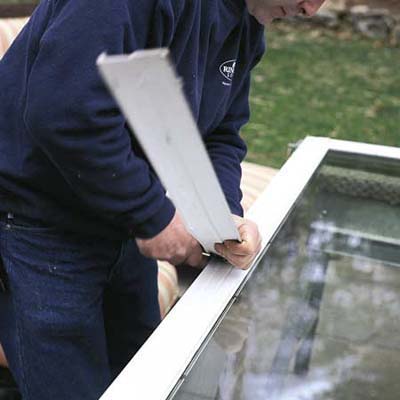 • To replace torn or cracked weatherstripping where the sliding and fixed panels overlap, loosen its staples with a flathead screwdriver, then grab one end and pull it and the staples off the door, prying gently with a putty knife.

• Remove any remaining staples with pliers; sink the broken ones with a hammer.

• The strip on the jamb side is generally glued. If it's damaged, pull it off and scrape the adhesive residue with the putty knife, taking care not to mar the finish.