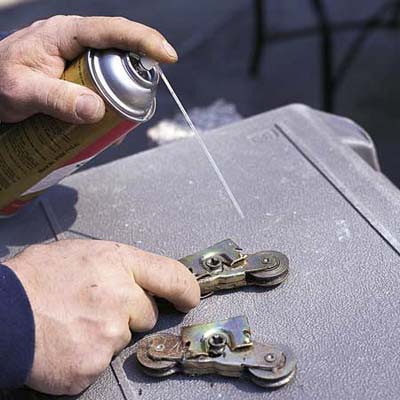 • Scrape any dirt from the wheels, then clean them with denatured alcohol and a rag.

• Lubricate only with silicone spray, which doesn't hold dirt.

• To reinstall, align each roller's adjustment screw with its access hole and tap in the assemblies with a hammer, using a wood block to protect the wheels. Once they're seated, retract the rollers as far as possible.