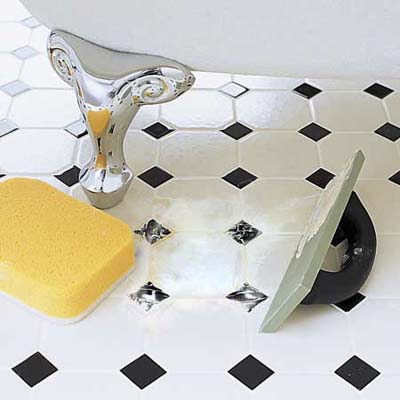 • Wait at least two hours for the thinset to cure, then mix up a batch of grout.

• Swipe the grout into the joints with a rubber grout float held at a 45-degree angle, then wait 15 minutes for it to harden.

• When the grout no longer feels tacky to the touch, clean off the excess with a damp sponge.