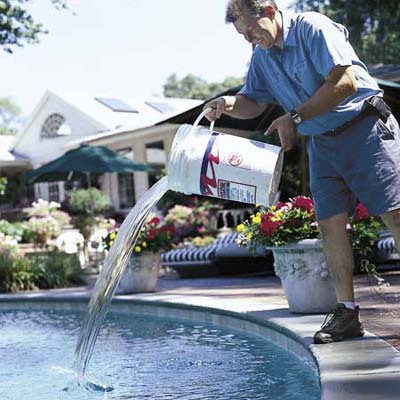 • Test and correct pool chemistry weekly. Adjust pH first—with muriatic acid if it's above 7.6 or with soda ash product if it's under 7.4.

• If the chlorine is below 1 part per million (ppm) or alkalinity is less than 90 ppm, "shock" the water: Dissolve chlorine and/or alkalinity increaser (baking soda works in a pinch) in a bucket of water and toss in.

TIP: Opt for lithium-based chlorine, which dissolves easily, leaves no residue, and won't jar pH.