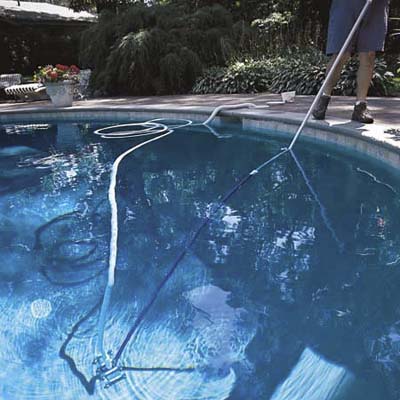 • The average pool requires 30 minutes of vacuuming. Move slowly across the water in overlapping parallel lines, like mowing a lawn.

• If the pool is too wide for one pass, vacuum half at a time.

• Watch for a floating hose, which indicates a hole in the line, or diminshed suction due to a full filter.

• Complete the cleaning by brushing any algae off the pool sides with a nylon brush on the vacuum pole. For concrete use a stainless steel brush.