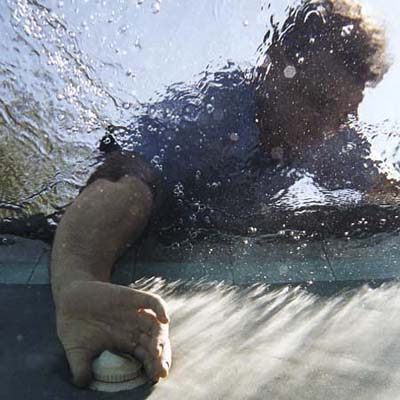 • Direct the nozzles of the return jets on the pool sides downward to quiet surface ripples so you can see the bottom clearly.

• After connecting the vacuum to the hose, prop up the pole with the vacuum head suspended over the water. Then use one of the jet nozzles to fill the free hose end until the water pours out the vacuum.

• When full, submerge the vacuum head and clamp a hand over the hose until you connect it at the skimmer.