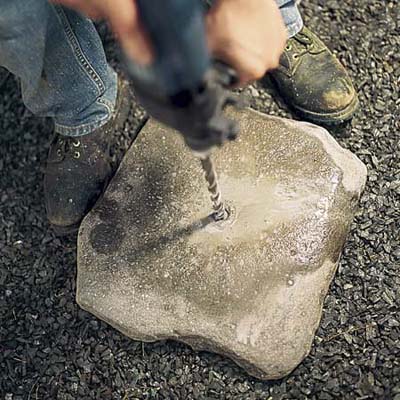 Stack the stones to create an aesthetically pleasing arrangement. Number the underside of each stone in pencil to keep track of the order as you unstack them.

Lay a stone on soft ground or gravel. Using a hammer drill fitted with a 5⁄8-inch masonry bit, drill through the flat side of the stone. Repeat for all the stones.

Tip: Keep a bucket of water near the drill. Intermittently pour some on the stone to keep it wet—and the drill bits cool—as you work.