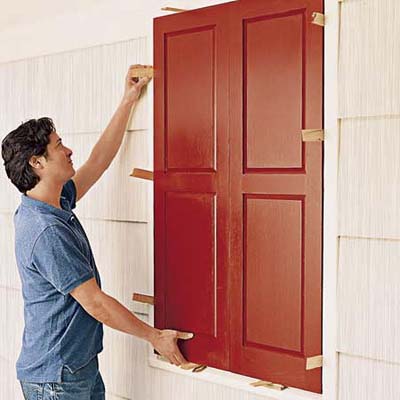 Place one shutter in the window opening. Have a helper hold it as you shim it tight at the top and bottom. Position the other shutter the same way.
Once both shutters are firmly in the window casing, carefully reposition them so they're centered and surrounded by a
¼
-inch gap on all sides. Shim them all around
TIP:
A shutter's wider rail always goes at the bottom. On paneled shutters, the simpler panels should face out when the shutters are closed. On louvered shutters, the louver openings should face down when the shutters are closed.