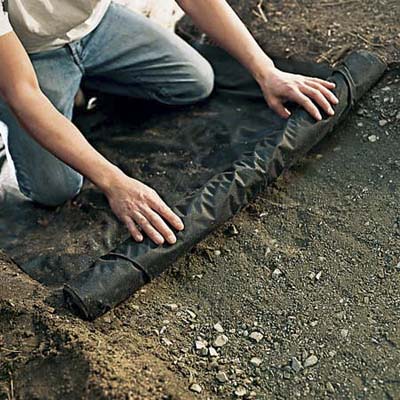 Roll out a layer of landscape fabric over the compacted stone pack, shiny side up.

To contour the fabric around curves, make relief cuts along both the outside and inside edges. On the inside of the curve, overlap the fabric at the cuts. On the outside, allow the fabric to open up at the cuts.

Tip: Use spikes or pins to hold the fabric taut so it won't bunch up through the finish layer of gravel. You can also let the edging do double duty by installing it over the fabric and letting its spikes punch through.