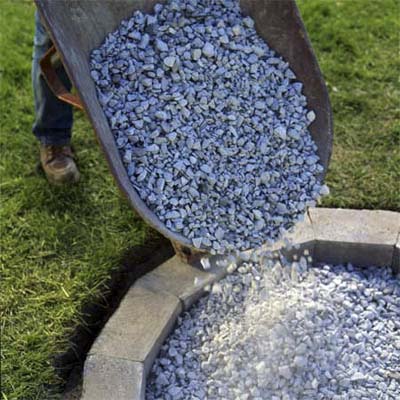 Fill the pit with 6 inches of gravel, which will help support the first two courses as they set up. Glue and lay the third and fourth courses, continuing to stagger the joints.

Insert the iron campfire ring into the circle. Adjust it to sit even with the top of the block wall. Fill any space between the ring and the block wall to the top with gravel.

Work quickly and only in a small area at one time; masonry adhesive sets up quickly.