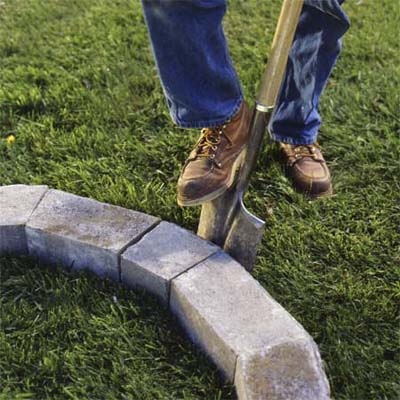 Make sure all the joints between the blocks are tight and the front and back edges line up. Using a spade, mark a circle in the ground about an inch outside the perimeter of the ring.

Take note of how many stones make up the ring, then remove them and set them aside.

If the blocks you are using are interlocking, remove any tongues on the bottom of the first-course blocks so they will lie flat in the trench. Chip them off with the tail of a brick hammer.