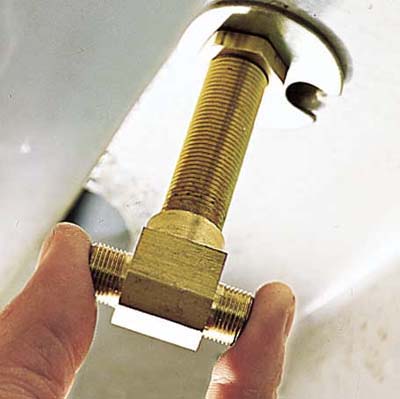 Hand-tighten the nut. Then have a helper hold the spout centered on the top of the sink, making sure the hole for the drain stopper's lift rod faces the back. Using a basin wrench, snug the mounting nut until the spout is secure.
Hand-tighten the three-way spout tee at the spout's bottom (as shown), leaving the openings facing the hot and cold valves. Check the spout's alignment, then lock into place by tightening the set screw on the back with an Allen wrench.
Tip: Don't over tighten the mounting nut or you could risk cracking the sink porcelain.