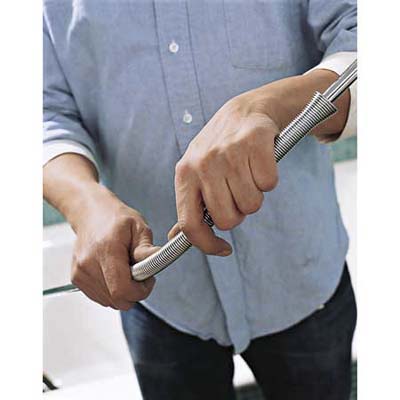 (If you're using braided supply lines, skip to Step 9.)

If your faucet valves are not directly above your water supply lines, you'll need to bend the top portion of the rigid supply lines into an S shape so they will reach the valves and screw onto them straight.

Slide a tube bender over the supply line and bring it to the end with the acorn head. Being careful not to kink the metal, gingerly bend the line. Make a second bend in the other direction to get the pipe to gracefully zigzag; the ends should be offset from each other but still look parallel.