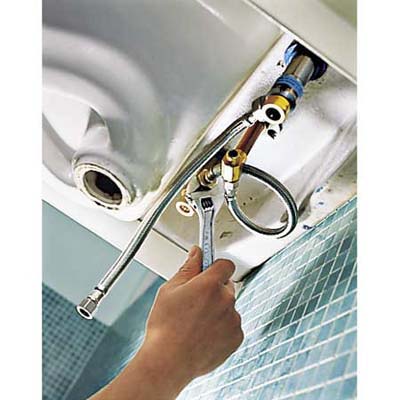 Screw the two short braided lines to the hot and cold valves and then to each side of the spout tee. Finger tighten all four nuts. Then, using an adjustable wrench, tighten each one another quarter-turn. Don't overtighten these nuts because you could damage the compression fittings and cause leaks.

Fit the faucet handles onto the valves. Adjust them so they face straight to the sides when turned off and straight forward when on. Hold these positions by tightening the set screws with an Allen wrench.

TIP: If the braided line is too long, make a loop in it so it doesn't kink.