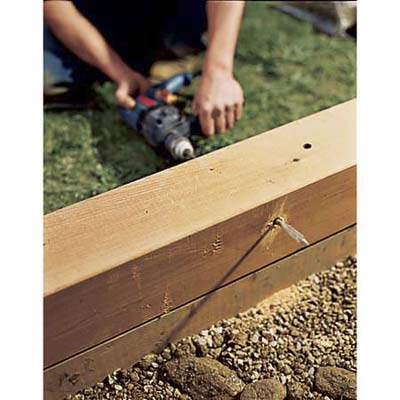 Using an extended
½
-inch spade bit, drill weep holes for drainage through the second course every 4 feet. Drill from the outside in, to keep the holes looking neat, and angle the bit upward so water will flow out.
Lay the third course of timbers clockwise on top of the second, lapping the corners again. Fasten them to the second course with timber screws in the same manner.
Tip:
Slip a short length of
⅜
-inch copper pipe into the weep holes to protect the wood and make clearing clogs easier.