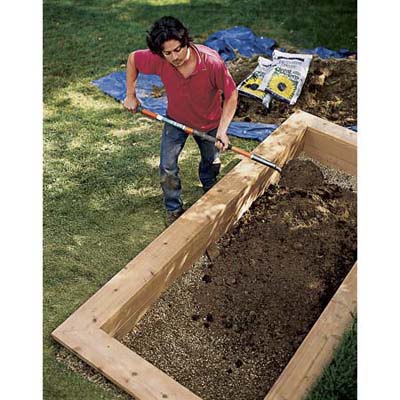 Shovel a 3-inch layer of gravel across the bottom of the bed and smooth it with the hoe.

Fill the bed with topsoil, tamping it lightly every 6 inches to reduce settling later.

Fill to within 2 to 3 inches of the top of the bed. Rake the soil smooth and plant.