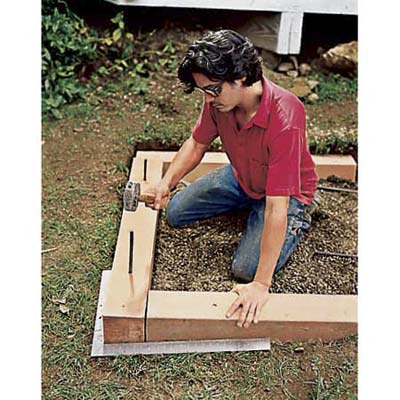 Using a sledgehammer, drive a length of rebar through the pilot holes in the timbers and at least 1 foot into the ground. Check the frame for level and square as you proceed.

Hammer each rebar flush with the top surface of the four timbers, being careful not to hit the frame so hard that you knock it out of level.

Tip: To cut rebar to length, saw halfway through with a hacksaw, then bend to break.