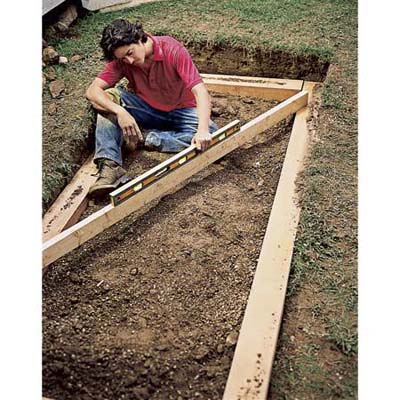 Using a drill/driver fitted with a
½
-inch extended spade bit, drill holes through the four base timbers every 2 feet.
Lay the timbers in the trenches with all the pilot holes vertical. Arrange them so the butt end of one meets the side of the next in a clockwise fashion.
Using a 4-foot level and framing square, level and square the four timbers, adding or removing gravel as necessary.
Place the level atop a scrap of lumber laid diagonally across the timbers to check for level corner to corner.