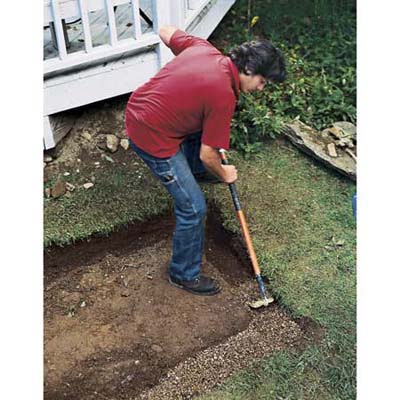 Set aside the timbers. Using a spade, remove all the turf within the outer lines. Switch to a trenching shovel and dig a 6-inch-deep trench in the outline of the timbers.

Fill the trench with 2 inches of gravel. Use a hoe to spread the gravel level.

Tip: Roll up the turf you remove and reuse it to patch your lawn. Place the soil you dig out onto a tarp and use it inside the finished bed.