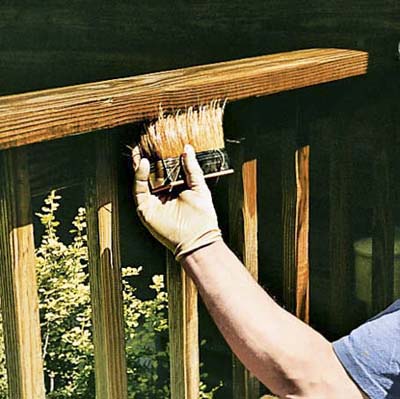 •Using a synthetic filament brush slightly wider than the deck's boards, apply the stain full-strength in the same order you scrubbed: top rail, balusters and posts, bottom rail, and then the decking.

•Brush up drips and runs immediately.

•For an even color, stir the stain frequently during application.

Tip: Finish all four sides of each baluster before moving on to the next one.