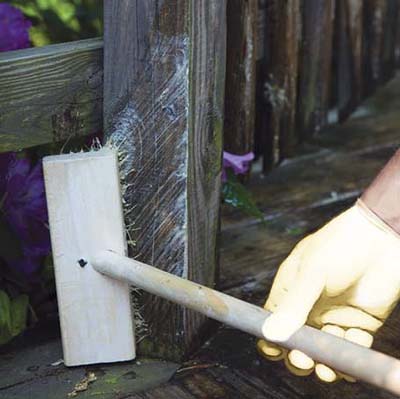 •With the deck still wet, put on latex gloves and dip a brush with stiff, chemical-resistant bristles into the cleaning solution.

• Scrub the wood in the direction of the grain. Work in small sections, starting with the top rail, then the balusters, posts, and bottom rail.

•Tackle the deck boards last, no more than 200 square feet at a time.

Tip: The soap bubbles will help you see which areas you've covered.