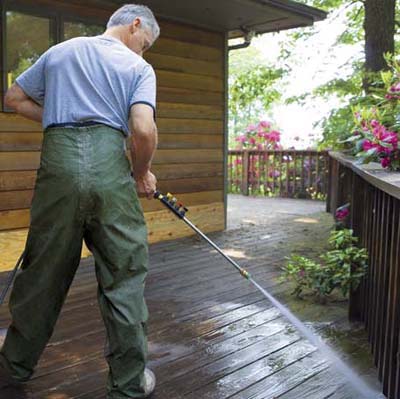 • Wait for an overcast day, when evaporation from the deck will be slower.

•Remove furniture and plants, and trim or tie back any branches touching the deck.

•Wet down or cover adjacent foliage and siding, and protect yourself with rubber boots and rain pants.

•Wash leaves and dirt off the deck and railings with a spray from a garden hose or a pressure washer set at 3,000 psi and fitted with a gentle 40-degree fan nozzle. For maximum efficiency, hold the nozzle tip about 18 inches from the wood.