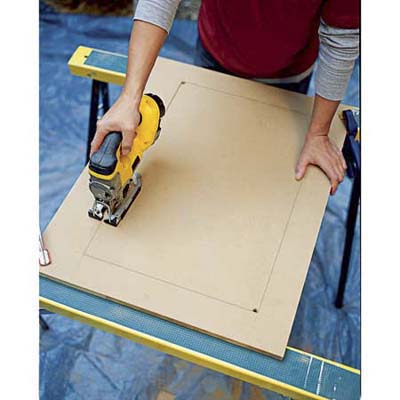 Measure the radiator. Add 4 inches to its width and 2 inches to its height. Cut a piece of MDF to these dimensions; this will be the front cover.
For the sides, measure the radiator's depth. Add 1 inch and cut two pieces of MDF to this width and the same height as the front cover. For the top, cut a piece of MDF
½
inch wider than the sides and 1 inch longer than the width of the front.
On both side pieces and the front piece, mark for the screen openings: Draw lines 3 inches from the top and sides, 4
½
inches from the bottom. Bore two
½
-inch holes inside of opposite corners of the cut lines. Use these holes to start cutting out the screen openings with a jigsaw.